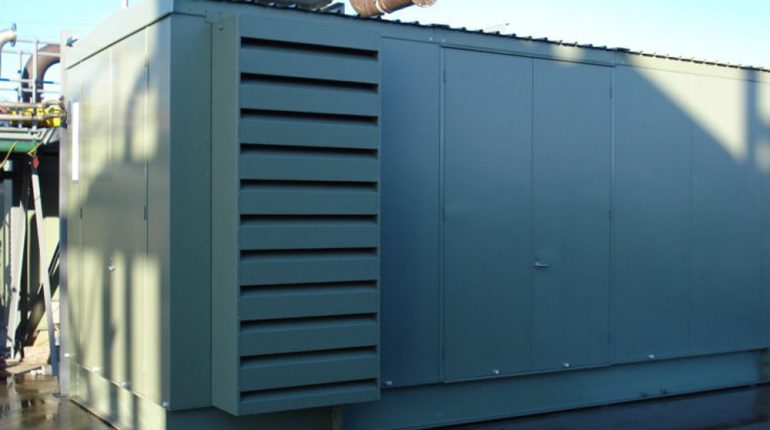 Attenuators
GCS Acoustics manufacture and supply sound attenuators to suit any application.
Acoustic Louvres
GCS Acoustic Louvres have been designed to reduce noise levels when available area is restricted. The compact design allows modern, streamline designs whilst still providing excellent acoustic properties.
The design prevents line-of-sight through the louvre which enhances its ability to reduce low frequency noise. The angled louvres are specifically designed to provide weather protection. Internal bird mesh can be provided to prevent the intrusion of vermin and birds.
Fabricated from galvanized sheet steel it offers a robust construction with various types of finishes if requested. Corrosive atmospheres can often require a more resilient construction therefore we can offer this design in a range of materials from Aluminium to Stainless Steel.
The modular design allows freedom for design and allows them to be used in most industrial or commercial applications.
Rectangular Silencers
GCS Acoustics Rectangular Silencers are used to reduce noise levels within plant rooms, ducting or any air ventilation system. Commonly they are used within plant rooms to silencer the internal noise to the outside surroundings.
Depending on the noise requirements the length can vary from 300mm to 3600mm. There is no limit to the sectional area of the silencer as these units can be manufactured in smaller modules to facilitate the installation or in kit form to be assembled on site should access be a vital requirement.
Rectangular silencers are constructed from 1.6mm thick galvanized sheet metal. End connections are normally provided with angle flanges but other methods of attachment can be provided upon request.
For further information and professional advice on these products, please contact GCS Acoustics Pty Ltd.